David
To my mind it is may be careless driving – use the statutory definition and likewise it is not dangerous under the statutory definition and so is overcharged.
In simple terms Careless because the careful competent driver would not have done what has happened.
Experts I would recommend are:
Peter Davey Contact at www viewpointis.co.uk
elliottforensics.co.uk/services/
All the best
From: members@mail.lccsa.org.uk [mailto:members@mail.lccsa.org.uk] On Behalf Of David Sonn
Sent: 05 May 2019 17:50
To: members@mail.lccsa.org.uk
Subject: Serious injury by dangerous driving
I have a pedal confusion case in which my client was asked to park someone else's (very powerful) car. He presses accelerator by accident, mounts pavement for approximately 5 seconds and drives into a shop front. Two injured in the process.
Does anyone have any suggestions for an expert?
I want to consider if this is, by its very nature, dangerous.
Thanks
David Sonn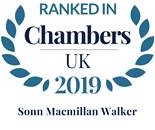 ________________________________________
Sonn Macmillan Walker is a trading name of Sonn Macmillan Walker Ltd, a company registered in England and Wales no. 7879842. The registered office is at Rennie House, 57-60 Aldgate High Street London EC3N 1AL Regulated by the Solicitors Regulation Authority no. 566039. This communication and any attachment contains information which is confidential and protected from disclosure. If you are not the intended recipient of this e-mails, please telephone +44 (0) 20 7481 9157 on receipt or notify the sender by e-mail. You should not disseminate or disclose the contents to any other person or take copies. Any items expressed in this message are those of the individual sender, except where the sender states them to be those of Sonn Macmillan Walker. You should carry out your own virus check before opening any attachment. We accept no liability for any loss or damage which may be caused by software viruses or interception/interruption of this e-mail.
---
To unsubscribe from the LCCSA Members eGroup click here.

To take a break from receiving emails from the LCCSA Members eGroup click here.

To resume receiving emails from the LCCSA Members eGroup click here.